5 Signs You Need Radiator Repair Services
Signs are an important part of responsible driving in and around Albuquerque. They tell you when to stop or go, whether you need to yield to oncoming traffic, and if you've taken the correct exit to get to your destination.
Another kind of sign drivers can experience behind the wheel are the cries for help from their vehicle. While they may not be as obvious as street signs, they can provide ample warning that you need to get your automobile to a mechanic ASAP.
It's never a good idea to ignore these subtle signals, especially if they're about the health of your vehicle's radiator.
In this blog, we reveal 5 of the tell-tale signs you need radiator repair in Albuquerque.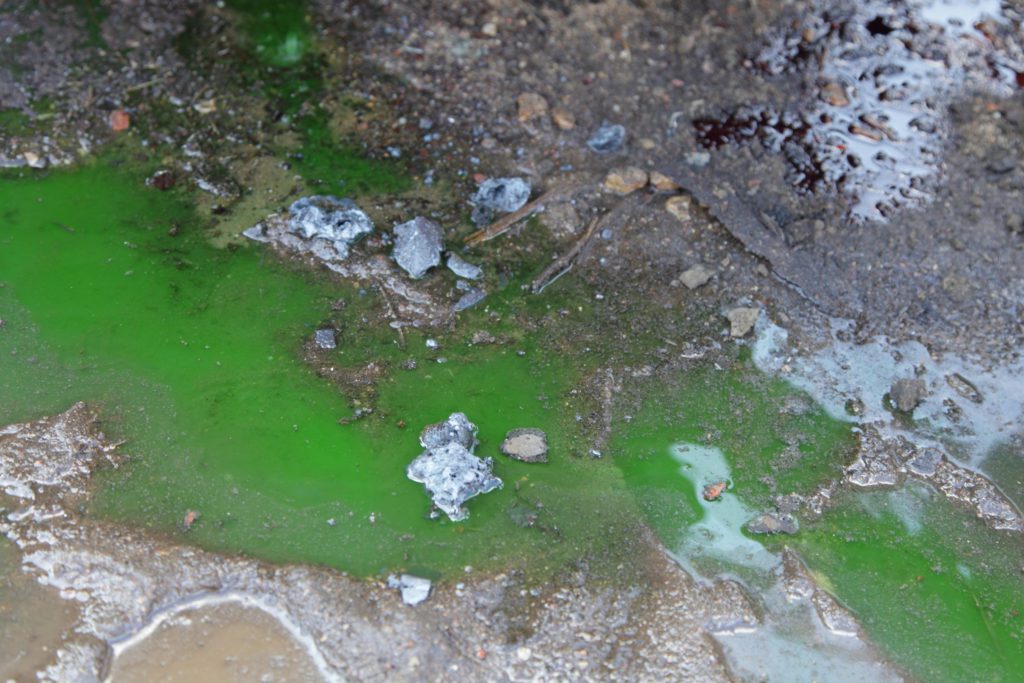 1 – Coolant Leaks
Noticeable coolant leaks are a clear indication your radiator needs attention. Puddles of coolant drip beneath your vehicle when it's parked in the same location for an extended period.
Fresh antifreeze is brightly-colored and is usually blue, green, orange, pink, or yellow. If you're not sure which color coolant your vehicle takes, check the owner's manual.
Not sure how to tell if that fluid you see beneath your car or truck is radiator coolant? Here are some tips for verifying what you're seeing.
Color. While radiator coolant comes in different colors, you can verify if what you're seeing on the ground matches your coolant by examining the liquid still inside the radiator. To do this, remove the coolant reservoir cap and look inside. If what you see inside the radiator doesn't match puddles under your vehicle, it's unlikely they're radiator fluid.
Smell. Coolant has a distinctive sweet smell. It's one of the reasons animals are attracted to it and can die from drinking it. Take a whiff of the pooled liquid to see how it smells. Never inhale it directly because it's toxic.
2 – Low Coolant Levels
Do you find yourself frequently adding coolant to your vehicle's reservoir? A healthy radiator should retain coolant within the system until it is flushed and refilled. If you're radiator always needs topping off, it's time to visit a mechanic that performs radiator repair in Albuquerque.
If you're not sure whether your vehicle's coolant levels are low, here are some steps for monitoring it.
Step 1 – Park your car and turn off the engine. You should never open your radiator while the engine is running.
Step 2 – Locate the radiator. If you're unsure where it's found under the hood, refer to your owner's manual.
Step 3 – Identify the coolant reservoir. Most modern vehicles have a separate coolant reservoir, sometimes called an overflow tank. It's connected to the radiator and usually consists of translucent plastic with markings to indicate minimum and maximum coolant levels.
Step 4 – Check the coolant reservoir. Look at the markings on the side of the reservoir to determine its current levels. Ideally, the coolant level should be somewhere between the minimum and maximum markers.
Step 5 – Inspect the radiator cap. Some vehicles have the coolant fill cap on the radiator, while others put it on the coolant reservoir. You can check the coolant directly from the cap. However, never open the radiator when it's hot unless you have no other choice. Use a towel to carefully remove it when ready.
Step 6 – Add coolant if necessary. If your coolant levels are below the recommended minimum, slowly pour in fresh coolant until you hit that sweet spot between the minimum and maximum fill lines. Make sure you replace the cap tightly when finished.
If you had to add radiator fluid, follow up with a visit to a trusted mechanic who offers radiator repair in Albuquerque and can identify and address any underlying issues.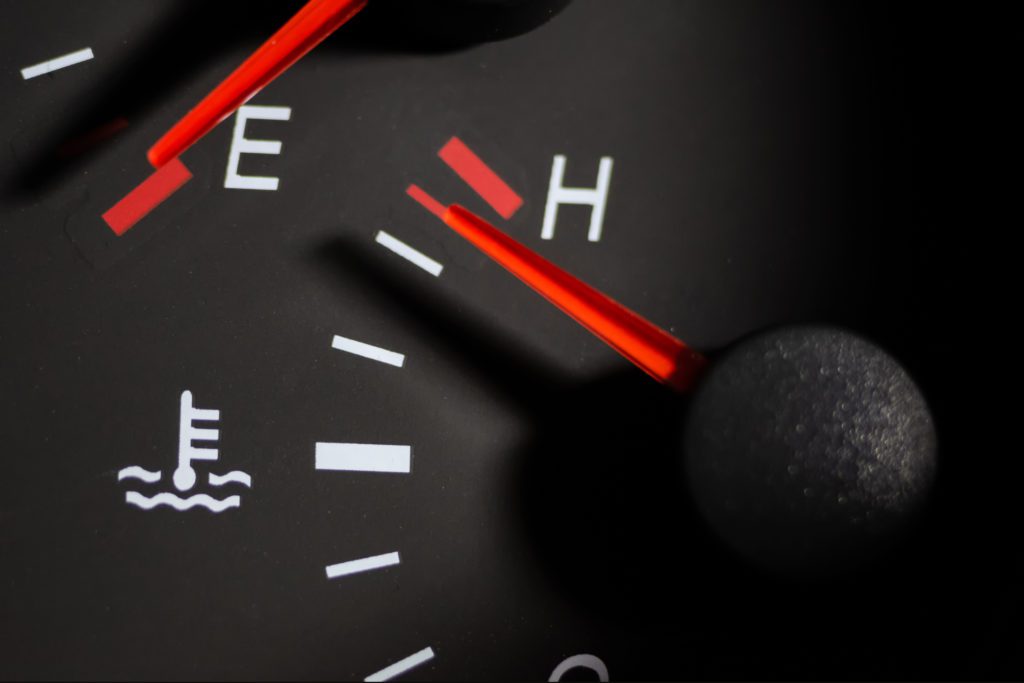 3 – Overheating Engine
A vehicle's engine overheats for a few reasons. A malfunctioning radiator is one of them. If your automobile's engine frequently runs hotter than normal or overheats, get yourself – and your car or truck – to a trusted mechanic and request a radiator inspection.
The primary job of a radiator is to cool down the engine. When it fails to function as intended, your engine can overheat, causing other, more expensive damage to your vehicle.
Signs your engine is overheating include:
High engine temperature gauge reading. Every vehicle comes with a gauge that measures the engine's temperature. You'll see a normal operating range and a "red zone" that indicates your engine is having trouble cooling down.
Steam or smoking from the engine bay. This is usually a final warning that your engine has overheated from a faulty radiator. When it happens, the coolant boils and evaporates due to excessive heat.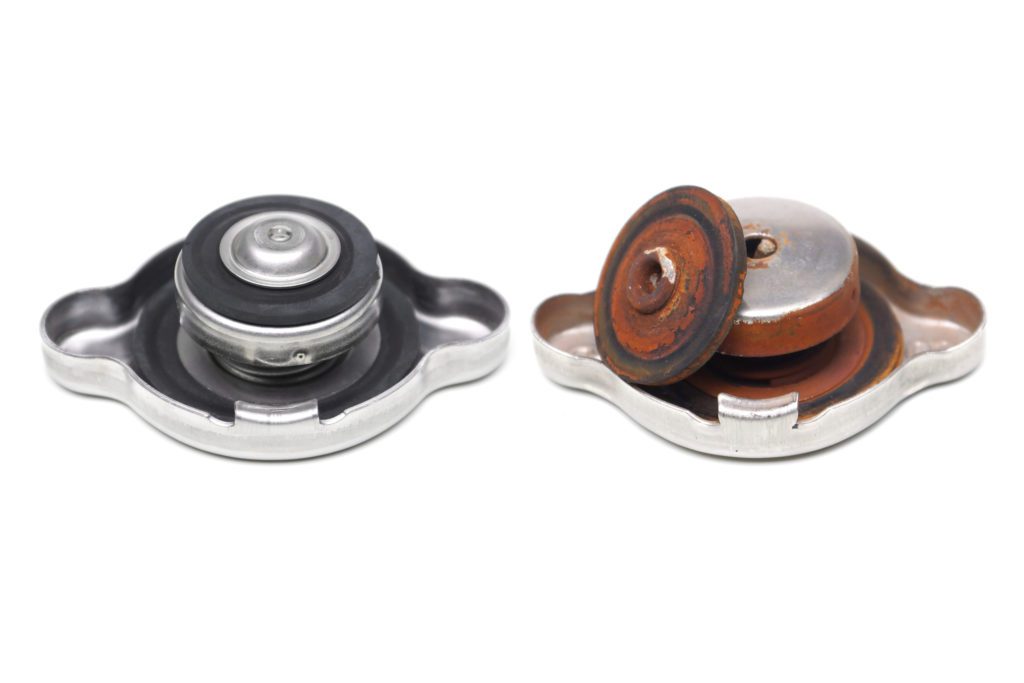 4 – Rust or Corrosion
Make it a regular practice to inspect your radiator for signs of corrosion, mineral deposits, and rust. All three can build up over time, blocking the flow of coolant. When coolant can't freely move throughout the radiator, your vehicle's engine can overheat.
Some parts of the radiator are more prone to corrosion than others. They include:
Connectors, fittings, and hose clamps. Your radiator has many of these, all of which attach to the cooling system to enable proper flow. Because they're made from metal, they're more susceptible to corrosion than other parts of the radiator. Ignoring the corrosion of these parts can lead to coolant leaks.
Core tubes. Typically made of metal, these tubes can corrode (and leak) when coolant isn't properly maintained or contains contaminants.
Fins. These thick, delicate metal pieces help dissipate heat from the coolant. They can corrode over time due to exposure to moisture, road debris, and other contaminants in the air. Once that happens, they become inefficient at cooling the engine.
5 – Sludge
When you perform your regular coolant checks, keep a watchful eye out for any debris floating in it or a sludge-like appearance. Neither is good for the radiator, and both signal a serious problem that needs addressing immediately.
Debris and sludge can clog the radiator, making it difficult for it to circulate the coolant effectively. Your engine eventually overheats. If ignored long enough, you can end up with expensive repairs to the radiator and engine.
Radiator Repair in Albuquerque
Don't trust the care of your vehicle's radiator to anyone. The skilled mechanics at Rio Grande Automotive know the ins and outs of radiator inspection and repair for domestic and foreign models.
The next time you need radiator repair in Albuquerque, give us a call or stop by the shop to schedule an appointment.