Navigating Transmission Repairs: Your Ultimate Guide to Finding the Best Transmission Shop in Albuquerque
Transmission problems can be a real headache for any vehicle owner. When your gears start acting up, it's essential to find a reliable transmission shop in Albuquerque to get your vehicle back on the road smoothly. That's where Rio Grande Automotive comes in.
Rio Grande Automotive: Your Trusted Transmission Shop in Albuquerque
When it comes to transmission repair in Albuquerque, Rio Grande Automotive stands out as the go-to solution for all your transmission troubles. With years of experience, a team of expert technicians, and a dedication to customer satisfaction, we have earned a reputation as the best transmission shop in Albuquerque.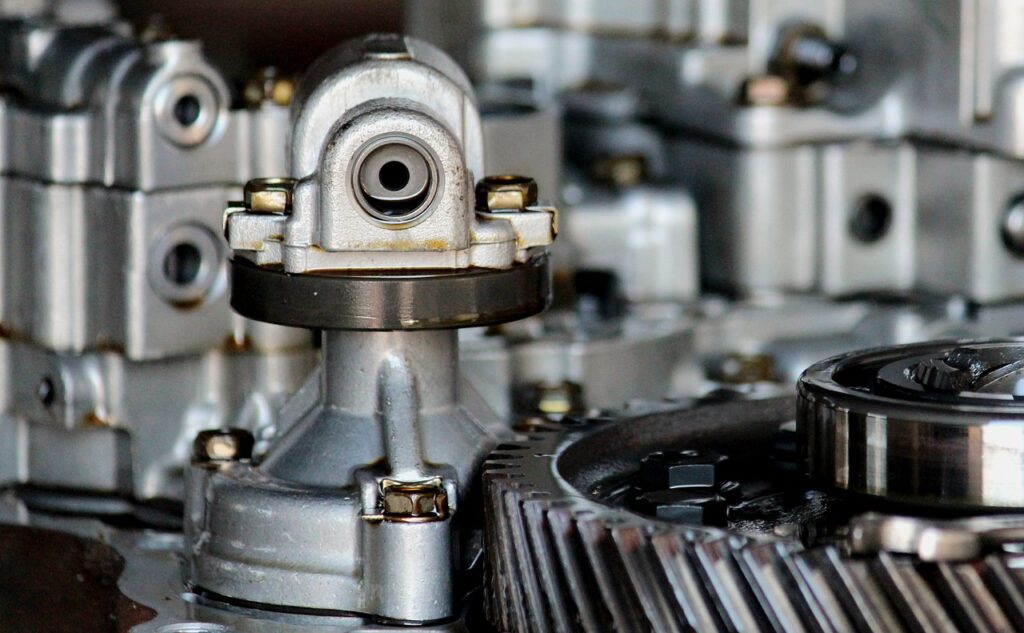 Why Choose Rio Grande Automotive for Transmission Repairs?
Experience: Our team of skilled technicians has years of experience working on various transmission systems. Whether your vehicle is domestic or foreign, automatic or manual, we have the expertise to diagnose and repair transmission issues accurately.
State-of-the-Art Equipment: At Rio Grande Automotive, we invest in cutting-edge diagnostic and repair equipment to ensure your vehicle gets the best treatment. Our technology enables us to quickly identify the root of the problem and provide precise solutions.
Transparent Pricing: We understand that vehicle repairs can be stressful, both emotionally and financially. That's why we offer transparent pricing and detailed estimates. You'll know exactly what you're paying for, with no hidden fees.
Customer-Centric Service: Our commitment to customer satisfaction is unwavering. We take the time to explain the repairs needed, answer your questions, and keep you informed throughout the process.
Quick Turnaround: We understand the importance of having your vehicle back as soon as possible. We work efficiently to provide a quick turnaround on transmission repairs without compromising on quality.
The Importance of Timely Transmission Repairs
Ignoring transmission issues can lead to more significant problems and costly repairs down the road. A minor issue, if left unattended, can escalate into a major overhaul. It's essential to address any unusual sounds, delays in shifting, or slipping gears promptly.
Common Transmission Problems
Transmission issues can manifest in various ways, such as:
Burning Smell: A burnt odor may indicate overheating transmission fluid, which can damage the system.
Leaking Fluid: Transmission fluid is crucial for lubrication and cooling. Leaks can lead to insufficient lubrication and overheating.
Noisy Shifting: Clunking, grinding, or whining sounds during gear changes are signs of trouble.
Slipping Gears: If your vehicle unexpectedly changes gears or has trouble staying in gear, it's a clear indication of a problem.
Warning Lights: Modern vehicles have diagnostic systems that may trigger warning lights. These lights should never be ignored.
Rio Grande Automotive: Your Transmission Repair Solution
When you bring your vehicle to Rio Grande Automotive for transmission repairs, you can trust that your car is in good hands. Our technicians are skilled in diagnosing and repairing all types of transmission issues. We follow a systematic approach to ensure your transmission functions optimally:
Inspection: We begin by thoroughly inspecting your transmission system, including the transmission fluid, the torque converter, and any external components that may affect its performance.
Diagnosis: Our diagnostic tools help us pinpoint the root cause of the issue. We take the time to explain the problem and provide you with an estimate of the necessary repairs.
Repairs: With your approval, we proceed with the repairs. Our technicians use high-quality parts and follow industry best practices for transmission repair.
Quality Control: Before returning your vehicle, we conduct a series of quality control checks to ensure that everything is working correctly.
Customer Satisfaction: We value your satisfaction above all else. If you have any questions or concerns, our team is readily available to address them.
Conclusion
When it comes to finding a reliable transmission shop in Albuquerque, look no further than Rio Grande Automotive. With experienced technicians, state-of-the-art equipment, transparent pricing, and a commitment to customer satisfaction, we're the top choice for transmission repairs in the area. Don't let transmission troubles slow you down – trust Rio Grande Automotive to get you back on the road smoothly.