How to Spot Common Engine Problems
Your vehicle may send you subtle signs that it needs engine repair in Albuquerque. Weird sounds, rough idling, and overheating are all warnings your engine needs a little TLC from your trusted mechanic.
Ignore these cries for help, and you might find yourself on the business end of some expensive engine repairs. Worse yet, you might end up stranded along the side of a busy highway, waiting for a tow truck to rescue you.
Before you need engine repair in Albuquerque, learn how to recognize the signs and symptoms of 5 of the most common engine problems.
1 – Engine Misfire
Engine misfires happen when one or more cylinders fail to ignite the air-fuel mixture properly. There are several reasons why engine misfiring happens.
Air-fuel mixture issues. Air-fuel mixtures must be at the correct ratio for efficient combustion. Too much air reduces the amount of fuel your engine receives, causing it to malfunction. Conversely, if your engine receives too much fuel and not enough air, it can idle roughly. Air-fuel mixture issues are often caused by a faulty mass airflow (MAF) sensor, oxygen sensor, or a problem with the fuel injection system.
Engine mechanical problems. Some mechanical issues such worn-out piston rings, damaged valves, and blown head gaskets, disrupt the combustion process. Timing chain or belt issues can affect the synchronization of engine components.
Fuel system problems. Poorly functioning fuel systems cause engine misfires. Clogged or dirty fuel injectors, malfunctioning fuel pumps, faulty fuel pressure regulators, and restricted air filters can interfere with the fuel system.
It's easy to identify engine misfire issues in your vehicle. Some of the warning signs include:
Frequent jerking during acceleration.
Increased fuel consumption.
Loss of power.
Rough idling.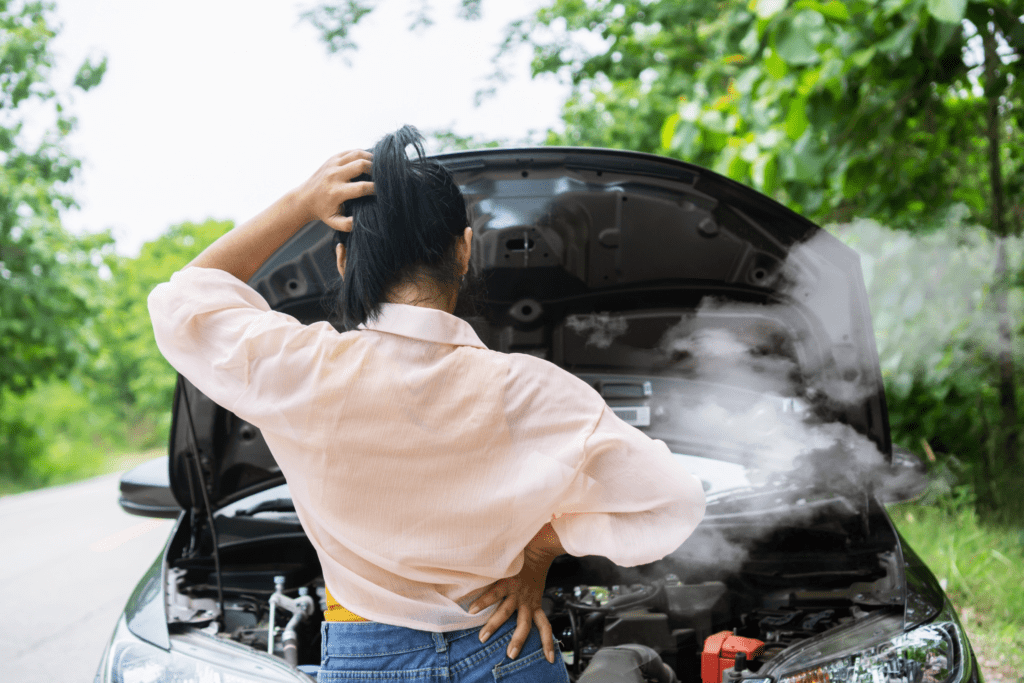 2 – Overheating
Overheating happens when the engine temperature rises beyond safe operating limits. Living in the extreme summer temperatures in New Mexico can stress any engine occasionally. However, repeated overheating is almost always a sign of serious engine damage that requires engine repair in Albuquerque.
Most modern vehicles have a sensor that alerts you to an overheating engine. Even before the warning light comes on, your engine sends other signals that it's having trouble regulating its internal temperature, including:
Coolant leaks
Engine stalling
Unpleasant odors
Learning to identify the symptoms of overheating can save you on expensive engine repairs later. Some of the signals your vehicle might send include:
A rising temperature gauge. One of the most obvious signs of an overheating engine is a temperature gauge that regularly hovers above the normal range.
Excessive fan noise. When your engine overheats, a cooling fan kicks on. The fan runs more frequently and at a higher setting when overheating becomes a recurrent issue. The fan may sound louder than usual when this happens.
Loss of engine power. Your engine can stall and completely shut down to protect itself from further damage. If you notice a lack of responsiveness when you try to accelerate, it may be time for an engine checkup.
Steam or smoke under the hood. Like a rising temperature gauge, steam, or smoke from under the hood is an obvious sign of engine trouble. A burnt or sweet smell may accompany the steam or smoke, which is from coolant overheating inside the radiator.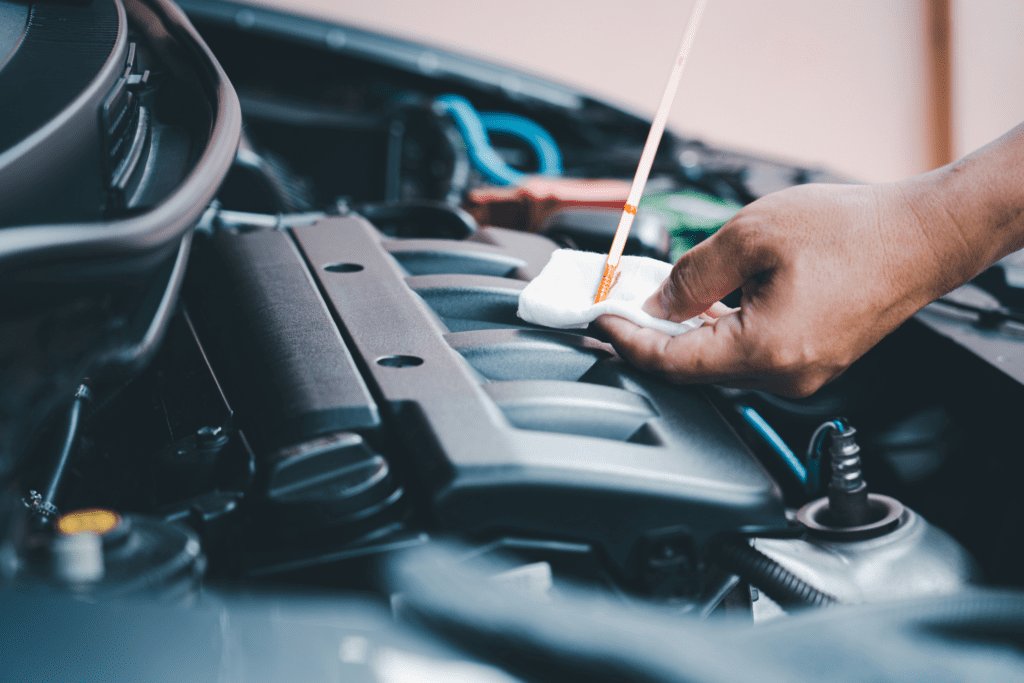 3 – Oil Leaks
Think of oil as a bodyguard for your vehicle's engine. It forms a protective barrier between the piston rings and cylinder walls to maintain proper compression and prevent gases from leaking out. Additionally, the additives in oil provide a protective coating on metal surfaces, preventing corrosion and rust formation.
If your engine begins leaking oil, it can affect its performance and longevity. Oil leaks are usually easy to spot if you know the signs.
Oil puddles and stains. One of the most obvious signs of an oil leak is finding puddles or stains under your vehicle. It may be a small leak, so it can be easy to miss until a few drops pile up.
Burning oil smell. When oil leaks while your engine is running, you may notice a burning oil smell inside or outside your vehicle. Burning oil is a fire hazard, so if you suspect an oil leak, get it checked out right away.
Low oil levels. Regularly checking your oil is a good idea regardless of whether you drive a newer or older vehicle. If you notice your oil is low, it can signal a leak.
Blue smoke from the exhaust. When your exhaust regularly emits bluish-gray smoke from the exhaust pipe while the engine is running, it's a sign that oil is entering the combustion chamber. When this happens, it'll burn right along with the fuel.
Shops that specialize in engine repair in Albuquerque can run diagnostic tests to determine the source of the leak.
4 – Malfunctioning Fuel System
When your vehicle's fuel system malfunctions, it affects engine performance. You may have difficulty starting your vehicle. Engine hesitation, reduced power, and rough idling are other warning signs your fuel system isn't operating as intended.
Your trusted mechanic uses a variety of diagnostic techniques to determine if a faulty fuel system is to blame. They can scan for codes from your onboard computer system, check fuel pressure, examine fuel injectors for clogs or leaks, and inspect the fuel pump.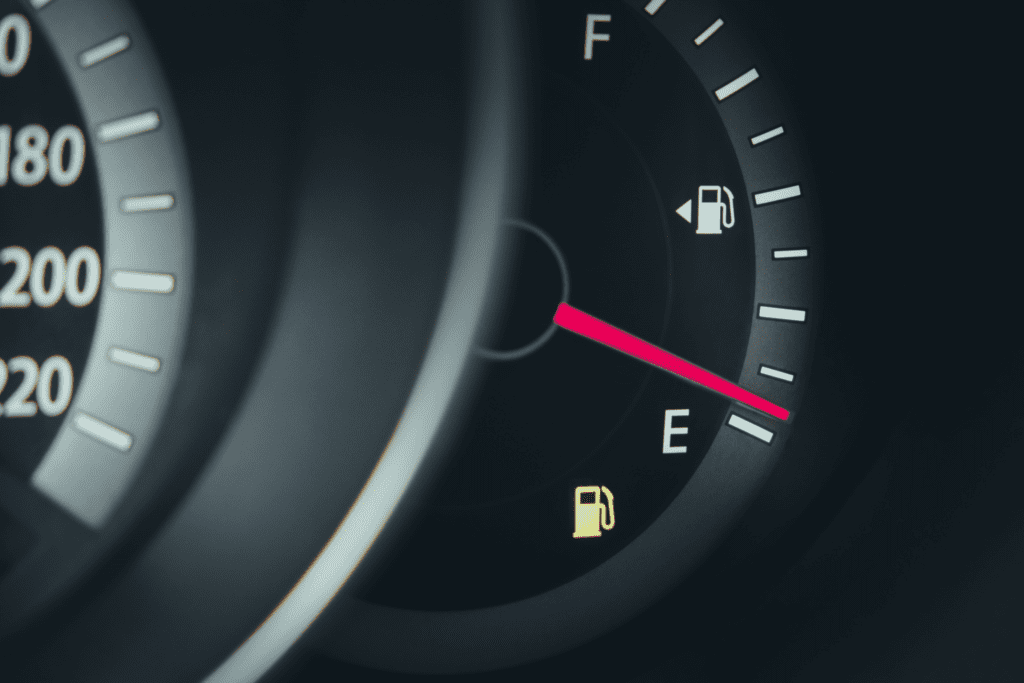 5 – Ignition System Problems
Ignition system problems prevent your engine from properly combusting the air-fuel mixture it needs to run smoothly. Some of the symptoms this is happening include:
Decreased fuel efficiency
Difficulty starting
Engine misfires
Poor acceleration
Rough idling
If you suspect an ignition system issue, your mechanic uses several techniques to confirm your suspicions. They may scan your computer system for diagnostic codes, inspect spark plugs and wires, examine ignition coils, and test the ignition control module.
How to find engine repair in Albuquerque
When you need engine repair in Albuquerque, don't trust just anyone. Rio Grande Automotive is committed to finding your engine issues and resolving them quickly. You can trust us with your engine maintenance and repair service needs.
Give us a call or stop by our shop on Griegos Road NW to schedule an engine check-up or repair service.